Harvard graduate • Growth mindset • Manager and mentor
I'm a UX Manager with 6+ years in UX Design plus 20+ years of relevant experience in content creation and management of creative teams. I've been internationally recognized as a UX Designer with multiple awards and profiles in publications.
I've been profiled in PAGE (a German design magazine), UX Planet, and the UX of EdTech podcast.
In UX Design, I'm enthusiastic about understanding user needs, distilling product complexities down to their essences, and creating frameworks that are logical and efficient. I prioritize simplicity and optimization in my designs.
I care about designing products that empower users and solve real user needs. It's crucial that designs are based on data rather than assumptions, so I value incorporating User Research. I understand the importance of balancing resources - cost, time, developer effort - while striving to create enjoyable and seamless user experiences.
"I've worked with Alison for nearly 5 years in her roles as a UX Designer and UX Manager. As a UX Designer she was highly organized and very effective at designing and delivering user centered solutions. I've collaborated with Alison on many projects and she always showed great skill in understanding the problem and iterating on a solution. As a UX Manager she quickly rose to the challenge and led a team of designers across software and hardware to support them delivering a coherent user experience. She's great at keeping the big picture vision and would take the time to make sure the design team understood the direction the company was headed. Alison is a great listener and shows genuine interest in supporting the designers on her team. I enjoyed working with Alison and know she would be a great design leader in any organization."
-- Mohamed Noordeen, Senior Product Designer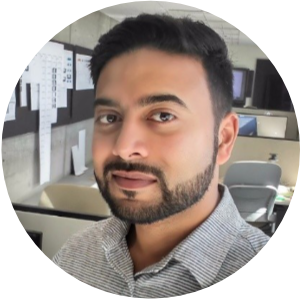 "I've had the pleasure of working with Alison for the past 3 years while at SMART. I can't say enough wonderful things about Alison; not only is she a pleasure to work closely alongside, but she is an excellent UX designer who is thoughtful, organized, and has great attention to detail. At SMART, Alison and I partnered on a number of design projects, including research on a cloud-based collaborative software for teams. This project involved multi-faceted research initiatives expanding exploratory, evaluative and summative objectives. Alison effectively integrates user research within her projects, understands the value of the research, and foresees these needs clearly and early in the process. She excels at prioritization and task management across multiple complex projects. Alison's strengths have also seamlessly enabled her transition into a strong leader as she has shifted roles to become the UX Manager at SMART. I hope to work with her again in the future!"
-- Serena Hillman, Ph.D, Senior User Researcher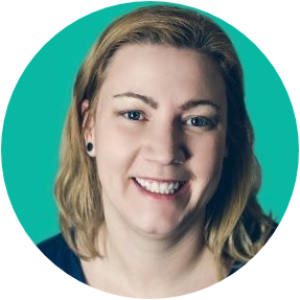 "Organization is Alison's super power! Highly efficient and effective, she is always looking for ways to optimize a situation. She delights in designing logical solutions to complex problems. Alison uses her strong IA and organizational skills to create intelligent, easy-to-use frameworks for user experiences. She's a thoughtful and intelligent strategist who understands the importance of balancing user and business needs. Alison exceeded my expectations in the research and strategy aspects of UX Design. Alison brings a wealth of experience from advertising and running her own businesses with her, and it shows! She brought an organized and well-reasoned approach to her teams, along with a positive attitude, and a true sense of leadership. Plus, she's whip smart, picks up new skills quickly, and is always eager to learn more. She would be an asset to any design team, and I highly recommend working with her!"
-- Ash Graydon, UX Manager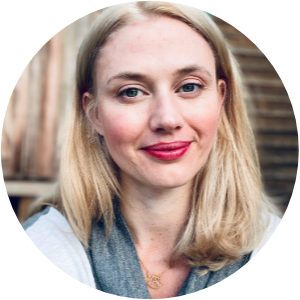 "Alison is a highly motivated and amazingly productive individual. She is an enthusiastic learner who cheerfully embraces challenges. Her intellectual horsepower is formidable. Her smile is infectious, and she's a joy to work with. The project management skills that Alison brings to assignments ensure that her team knows their priorities, responsibilities, and can meet all of their deliverables on schedule. She helps to foster a great, collaborative team dynamic. It's clear that Alison understands the importance of user research to back up her design decisions, rather than relying on assumptions or opinions. She doesn't get attached to any one design solution, and will pivot when the user data points in a different direction. She shows great skill in the analysis of user research, information architecture frameworks, rapid prototyping, and usability testing. Alison will add tremendous value to any organization lucky enough to have her, and I look forward to seeing the next steps in her career."
-- Court Crawford, Design Manager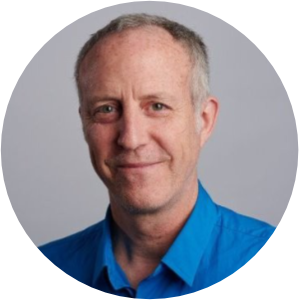 "Working with Alison has really been a great experience. From her great UX skills, to her fun and engaging approach to work. She's worked with devs, testers and project managers to pull the focus back to our users and their experience on our web systems which can often get lost in the details. I really appreciate that she is always open to questions and suggestions. What really impresses me, though, is her wealth of knowledge; it enables her to quickly answer questions or look over ideas and add a ton value to them. Although we're both situated in timezones around 8 hours apart, she communicates well and effectively so that miscommunication doesn't cost days. Overall it's been a real pleasure working with Alison!"
-- Nikhil Gangai, Senior Software Engineer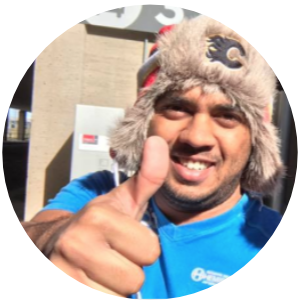 "Alison is amazing at organizing and analyzing data. She brought a lot of information that covered the scope of the domain. Her ideas keep us really grounded and moving forward, she kept us on track and reminded us to timebox. Strengths: finding data, research, analyzing, organizing information. Super strength: ability to re-interpret more complicated data quickly and make it really understandable, break it down."
-- Diana Rodriguez, Senior Manager, Product Design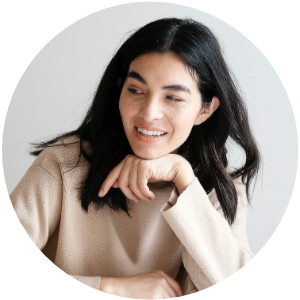 I always start by asking "who is our user, and what problem are we solving for them?" My UX Design process includes research, planning / defining, designing, prototyping, and testing. I communicate early and often with my cross-functional product development teammates. I circle back to iterate the design based on the results of testing, and improve the interaction design as much as possible within our timeframe. I have a comprehensive UX Design toolkit that I can pull from for each project to give me insights into the user's goals, motivations, and behaviors.